The Silent P buttons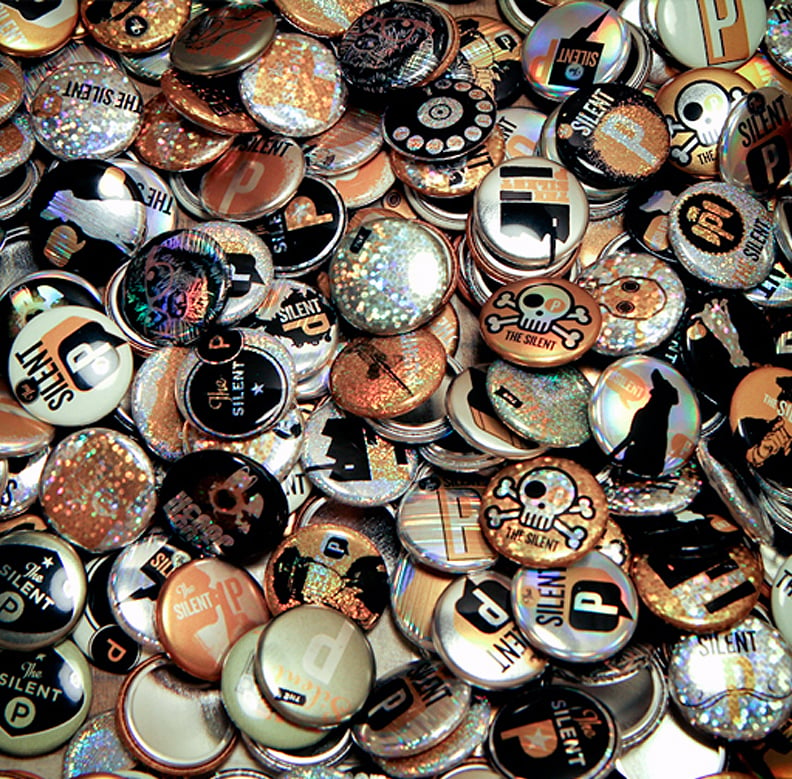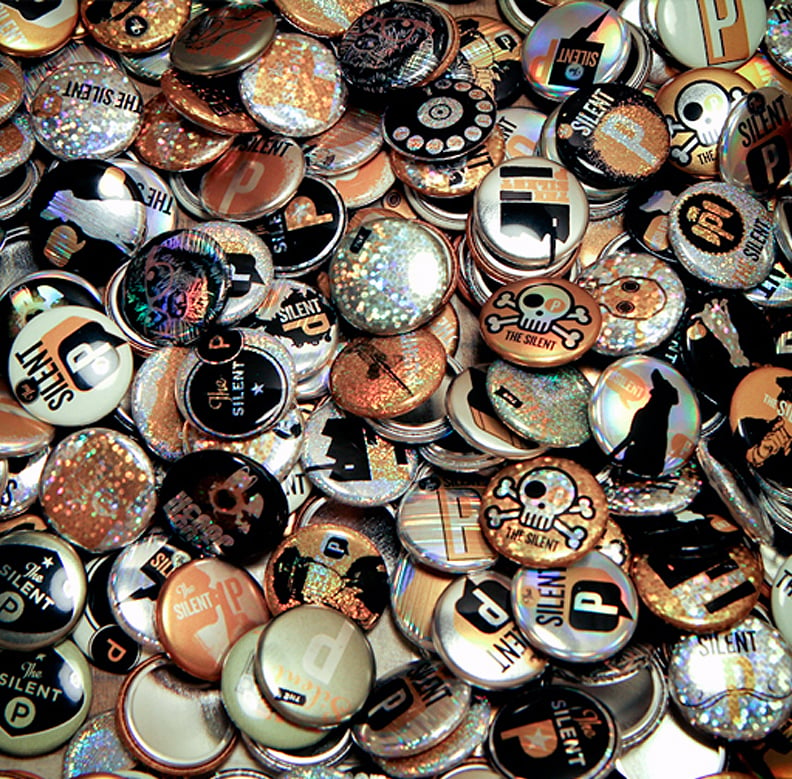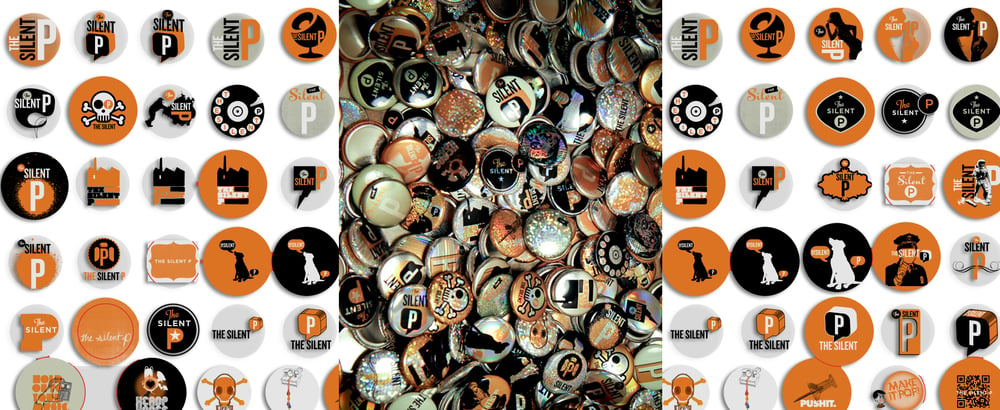 Shield your eyes from the vibrant glory. The bling off these may be too much for human eyes to handle.
An assortment of special effects are included: sparkle dust, glow in the dark, standard metallic + a few surprises!
Three assorted buttons to each bag ordered.